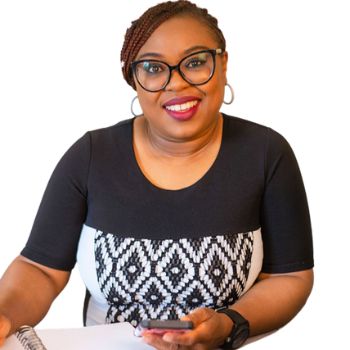 Toluwani Akaehomen is the Principal Leadership, Learning & People Development Consultant at Vantage Dymensions Consulting. Her expertise is in organisational and community growth underpinned by leadership development, effective communication and strategies for enhancing performance. She is a certified coach with a focus on career re-direction, personal growth and leadership, and working increasingly in the last few years with new communities in Ireland. She is also an expert facilitator and speaker – www.toluwaniakaehomen.com
She is also strong advocate for socioeconomic inclusion through entrepreneurship and increased access to relevant training and full employment opportunities for new communities in Ireland. She has keen interest in issues relating to mental health and wellbeing, social policy and social justice.
Toluwani is also the founder and executive officer at HergenuityAfrika, an organisation, which promotes, encourages and supports entrepreneurship, innovation and leadership among females of African descent – www.hergenuityafrika.org
Toluwani is currently completing her PhD at Coventry University, UK, with research interests in Inclusive (Immigrant and female) Entrepreneurship, and Entrepreneurship Education and Training. Her published work "Advancing the Socioeconomic Development and Integration of Migrant Women Through Entrepreneurship Education: The Case of Ireland" is available at https://www.igi-global.com/chapter/advancing-the-socioeconomic-development-and-integration-of-migrant-women-through-entrepreneurship-education/258626
She was appointed a Peace Commissioner by the Honourable Minister of Justice in December 2021.